East Lee business owners were invited to give their thoughts on how our community grows!
Things have been developing rapidly in Lehigh and Southwest Florida in general, making it an exciting time to be a business owner, and we've all been looking to level up. Because of this growth, our community has been facing new challenges that needed to be discussed, which is exactly what we did at the SWFL Business Alliance's quarterly meeting on Friday, April 8th, 2022 at the Double Eagle Restaurant.
The SWFL Business Alliance brought in subject matter expert Matt Caldwell to explain the pros and cons of incorporating our community. We asked our members and guests to think about how incorporation might affect their business (positive or negative) and bring those questions to the meeting so that Matt can provide his expert opinions and answers while also opening up the discussion to other success-oriented business people in Lehigh.

Matt spoke eloquently about the effects that incorporating Lehigh would have on our local community, as well as the work and processes that would have to be done in order to incorporate. Attendees had prepared thought-provoking questions from a variety of perspectives, leading to an informative meeting that energized each and every person who came.
Featured Speaker: Matt Caldwell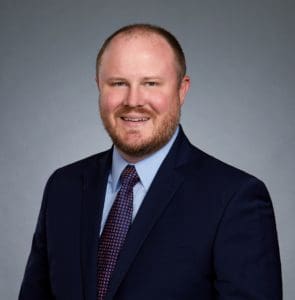 Matt Caldwell was a member of the Florida House of Representatives from 2010-2018. In 2020, Matt was elected to serve as the Lee County Property Appraiser, following the retirement of 40-year incumbent Ken Wilkinson. Ken set a standard of excellence for public service. Matt is proud to continue Ken's legacy as an advocate for the taxpayer; using the platform as a Constitutional Officer to support good government at the local, state, and federal levels.
Sign up using the form below to stay informed about our future events!